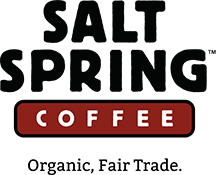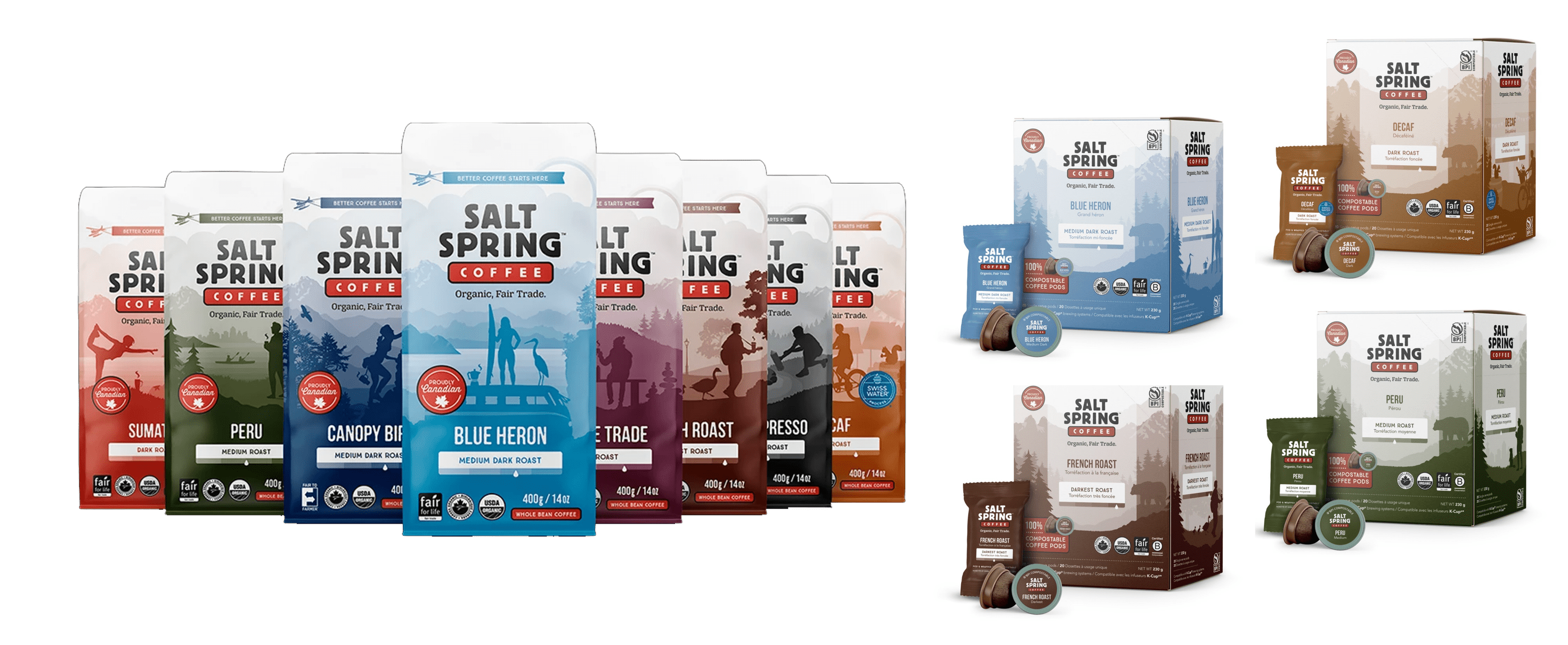 Salt Spring Coffee
Salt Spring Coffee's focus is "grand coffee that doesn't compromise the earth." The owners opened their first roasting café in 1996 on Salt Spring Island.
Today, Salt Spring Coffee is a Certified B Corporation and recognized on B Lab's first "Best For The World" list for their sustainability and commitment to the environment. They are 1 of 5 Canadian companies with such a title. In addition, they became a 1% for the Planet member in 2012, where companies donate at least 1% of their annual revenues to environmental organizations.
Don't miss their NEW Compostable Coffee Pods. The care and quality of coffee you love, meets the convenience you need in day-to-day life. All that, without compromising the environment!
Available In:
400g whole bean: Meta Espresso, French Roast, Sumatra, Village Trade, Canopy Bird, Blue Heron, Peru and Decaf 
2lb whole bean: Village Trade, French Roast and Blue Heron
284g ground coffee: Blue Heron, French Roast, Decaf and Peru
20 x Single-serve Compostable Coffee Pods: Blue Heron, French Roast, Decaf Dark and Peru
Visit Website