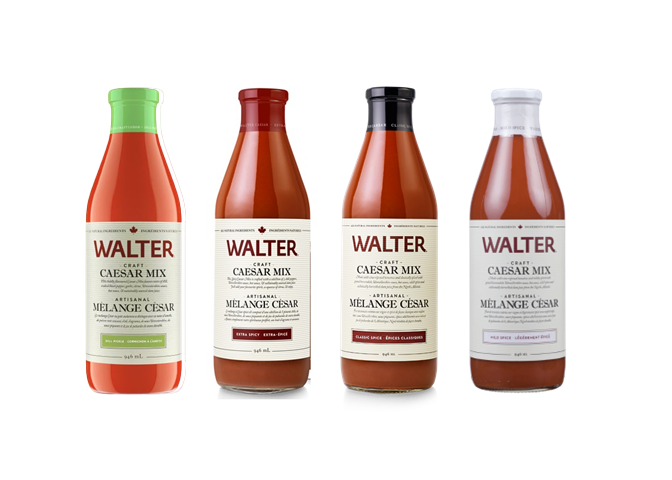 Walter
Meet Walter, Canada's first premium, all-natural craft Caesar mix. It is made with 100% all-natural ingredients, and contains no MSG, artificial colours or flavours and no high fructose corn syrup. 
Walter is proudly made in Canada in small batches with real clam juice from the North Atlantic. Visibly thicker than the "other guys" product – showcasing real tomatoes, peppercorns, grated horseradish and a unique spice blend. 
Instead of clam juice, Walter Vegan Caesar Mix uses dulse (edible seaweed) hand-harvested from the Bay of Fundy to impart a taste of the sea while being 100% plant-based.
Cheers to a better Caesar!
Available In:
Caesar Mixes: Classic Spiced, Mildly Spiced, Extra Spicy, Vegan
Caesar Rim
Visit Website